Servings
4 persons,
Preparation time
15 minutes,
Cooking time:
65 minutes
Ingredients
1 kilogram small beetroots (a mixture of colours if available)
sea salt and freshly ground black pepper
5 sprigs of fresh thyme
2 fresh bay leaves
extra virgin olive oil
1 small orange
1 tablespoon balsamic vinegar
Directions
Start by preparing the beetroots. Scrub them clean, leaving a small bit of the stalk attached if they have them. Cut them into quarters and place in a large bowl. Season with salt and pepper, add the thyme and bay, drizzle with extra virgin olive oil and toss to coat.
Make sure the stirrer attachment is in place in theHomeCooker pan, then set the temperature to 250°C. Once the pan has heated up, add the beetroots, put the lid on and set the timer for 30 minutes.
When the time's up, finely grate in the orange zest and add a good squeeze of juice and the balsamic. Set the timer for a further 30 minutes, so the beets get lovely and sticky. Spoon onto a serving plate and tuck in. Perfect with roast meats and fish.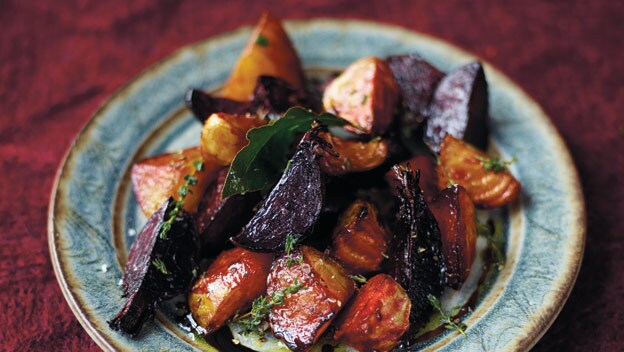 Our site can best be viewed with the latest version of Microsoft Edge, Google Chrome or Firefox.